Delve into the world of Outlander... Get lost in the past and forget about the future.
Outlander, the very thought of it makes the hairs on your skin stand on end. Castles, heather, the wind on your face, Jamie and Claire, sitting beside an open fire. Whiskey, food, its all here.
You have worked your way through the books, the seasons of the show even "droughtlander" and wondered, what is it REALLY like…
Well, CLAN TOURS, will show you and take you there. James and John have been part of the show since it began and can bring YOU to Outlander, walk in Castle Leoch, the home of the MacKenzies, marvel at the home of Black Jack Randal and walk to the home of   James Alexander Malcolm MacKenzie Fraser!! Yes LALLYBROCH. Sit on its well worn steps and dream of a time you have only ever thought about. Yes, you are sitting where Jamie has sat, walked in his footsteps and touched the places he has touched…
All this with Two supporting Actors from the show, kilted, and telling you stories that only they can from ALL 4 SEASONS of the show.
So take your Outlander Tour with the best guides you will ever have the pleasure of meeting, meet as strangers and leave as friends.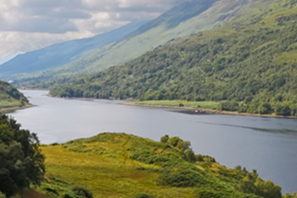 The Outlander Experience
£1,500.00 pp
The Outlander Experience is the ultimate experience for all Outlander fans. Over the course of 4 days, you will visit many of the amazing locations featured from seasons 1,2,3 (and a sneaky peak at 4) Our story tellers will ignite the passion of the show and bring to life the pages from the book. See how people actually lived during the time of Outlander...from the 1700 up until the 1960's. Experience the day to day living of ordinary folk eking out a living from the land. The homes they lived in, tools they used and food they ate. This is the real Outlander. A way of life long gone but never forgotten, as you will never forget your 4 days with us on our Outlander adventure.. HASTE YE BACK...!!!
Locations
The Outlander Experience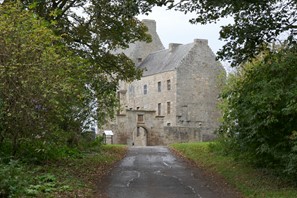 Aye Sassenach - Peakers
£150.00 pp
Are you ready for your very own Outlander adveture?? We will spirit you away to another time and place as we take you to some of the most memorbale locations from Outlander. Retelling the sotries for history and fiction, of course we will talk about filming and being on set. The Location list below will give you an idea of the places we will visit on this very special MPC Outladner Tour. To show our support for MPC, Clan Tours will donate 10% of profits from this tour to My Peak Challenge.
Locations
The Old Kirk Wedding Chappel (Glencourse Auld Kirk)
Ardsmuir Prison - Jamie's incarceration (Craigmillar Castle)
Lallybroch the home of the Frasers (Midhope Castle)
Fort William (Blackness Castle)
Inverness - The ghost of Jamie (Falkland)
Castle Leoch - Clan MacKenzie (Doune Castle)